Partnering With a Local Organization in Ukraine
"What can Ridgefielders do to help the Ukrainian people?"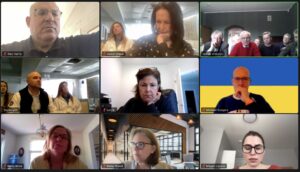 Ridgefield Responds is answering that question by re-mobilizing and partnering with local Ukrainian-Americans and the Ukrainian Rotary Club in Lviv-Leopolis to send aid directly to where it is needed in Ukraine. We are fundraising, planning collections, and organizing events in Ridgefield. You can help by contributing and joining our events.
We know from experience how critical this direct connection is to fulfilling a humanitarian fundraising initiative. While our Ukrainian partners help inform our goals, collections, and the delivery and distribution of goods and funds, our Ridgefield Responds team will be integrally involved in ensuring the distribution plans meet our mission.

Planned Aid Distribution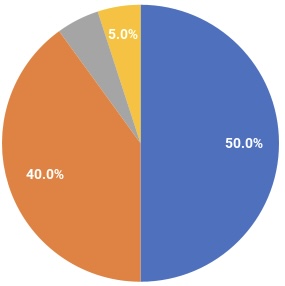 Our collections and distributions align with the immediate needs in Ukraine:
Front Line Needs | 50%
Food and Meds | 40%
Clothes | 5%
Other | 5%
Below are the categories of medical, frontline, and humanitarian collections we are aggressively pursuing:
Monetary Donations
Our initial push will be for monetary donations to support immediate needs identified by our Ukrainian partners, such as cars to transport medical supplies, and humanitarian aid into war-torn areas.
Food
Shelf-stable food such as canned food, grains, instant food, pasta, and baby food. Information on collections of goods and food will be posted as soon as it becomes available.
Medical Aid
Saline solution (to wash wounds)
Tourniquets/Combat application tourniquets/ For untrained first responders
Cling wrap/compression dressing/self-adhesive
Rolls of gauze
Sterile packaged gauze of various sizes
Medical gloves (non-sterile)
Sterile gloves
Suture kits
Iodine solution
Chloraprep applicator
Dressings/bandages for wounds (in various sizes)
Bandaids (various sizes)
Ace bandage wrap (any brand)
Medical tape
Gelfoam/surgical dressing
Bacitracin (used on small basic cuts and scratches)
Silvadene/ silver sulfadiazine otc (often used on burns)
Cervical collars
Vicryl with needles (absorbable, synthetic sutures)
Antibiotics
Antivirus ointments
Aid to Front-Line Defenders
First Aid Kits (individual or bulk)
Tourniquets / Combat application tourniquets (for untrained first responders)
Rubber boots with socks
Steel toes
Underwear
Thermal underwear
Raincoats
Kevlar helmets
Bulletproof vests (class 5 preferred)
Eyeware
Ear protection
Tactical gloves
Military portable stoves
Motorola DP1400, DP 4000e two way radios
General Support
Gratitude
Our partners in Lviv, Ukraine are eternally grateful for the support and love that our Ridgefield community is showing. Your contributions support a people who are devastated by the brutal aggression and destruction of a war nobody wanted. We hope our efforts will nurture the hope and strength that is necessary for the Ukrainian people to continue to fight with great honor and retain their sovereignty.